Connect with your target audience with this most accurate Pain Care Facilities Email List
We offer a range of quality data put together from verified B2B sources in the Pain Care Facilities Mailing List. If you are a growing firm, let your offers on Pain Care Facilities not go to waste because of the scarcity of the right Pain Care Facilities Email Database. Let AverickMedia be your marketing guide.
Pain Care Facilities Email List - Verified Email Lists
2,408 Total Records Last Updated :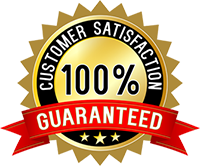 Filter-Based List Building
Find highly targeted lists of people likely to buy
Access new target prospect lists
Strict data usage policy-Your data is always and only your data
Access decision-maker profiles and corporate family tree
Rich account and verified lead lists, right at your fingertips
Generate highly targeted account and lead lists - complete with contact details
100% Tele-Verified Data
Best Price Guarantee
This accurate data-enriched business database offers an extensive array of business demographics that you may use to find and refine your business list.
Our file is compiled from over 40 sources including licensing and association data, professional and alumni directories, trade shows, and public information sources.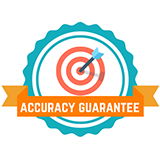 Payment Gateway

Our Customized Healthcare Professionals Mailing Lists are:
At AverickMedia, we offer a dually-verified Pain Care Facilities Email List to help you connect with decision makers, who are interested in your offer and ready to invest. With immense research and expertise in marketing, we have prepared the Pain Care Facilities Email Addresses that are backed by in-depth data analysis and lead analysis.
AverickMedia' Pain Care Facilities Database will provide you with the 100% up-to-date information and high yielding e-mail addresses to drive your campaigns to the right direction. The Pain Care Facilities Email Directory caters to healthcare industries and professionals globally and is a vital element to connect with decision makers who are interested in your offers, products and services.
Contact:
- Primary contact
Customize your List by below selects

Industry Specifics

Company Value & Size

Geographic Locations

Job Titles/ Functions

Technology Tracking

Executive Levels
Call us on 1-281-407-7651 to discuss your mailing list needs

63% CUSTOMER RETENTION
6 out of 10 customer use our service again

MAXIMUM ROI GUARANTEED
By testing Multichannel integrated campaigns we can maximize results while keeping cost to a minimum